Are you thinking of an oil to gas conversion of your heating system? Switching to gas heating, no matter how much money you can save, is a smart decision. Gas heaters are lighter, cleaner, more energy-efficient, and environmentally friendly than oil and electricity heating systems.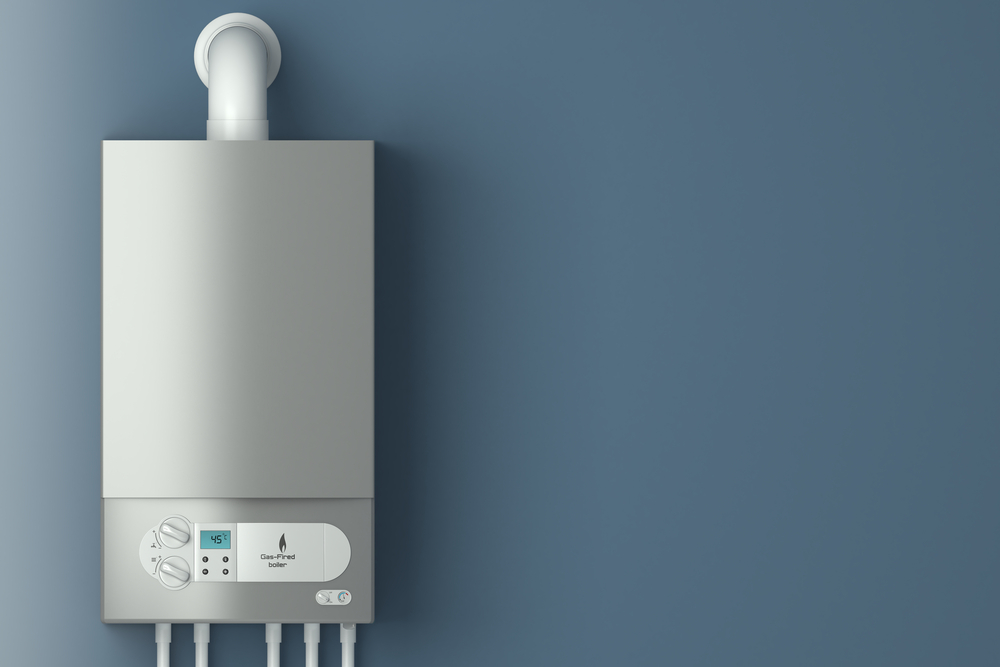 Why an Oil to Gas Conversion
Heating a house with petroleum is by far the most costly method to heat a house. That's why more houses converted to gas heat throughout the nation. In reality, most new households are designed to accommodate heating sources other than oil, including electricity, propane, or natural gas.
However, many older houses spread across New England still depend on oil heat as beautiful as they are. Oil-heating households typically pay over $2,000 every year on heating, versus $700 paid by natural gas owners.
An oil to gas conversion make economic sense. Even though your oil furnace still works well, switching to gas is worth considering. Compared to oil ovens, gas heating systems offer:
Effective cost
Efficient energy
Environmental friendly (cleaner burning)
If you go from oil to gas, you may expect financial savings, a decrease in environmental effect, and no more annual furnace cleaning!
Reduce your Heating Costs
In short, oil is a fuel that is more costly than natural gas. Even if every variable is the same, purchasing and using oil costs more than purchasing and using natural gas. Most people consider an oil to gas conversion an investment, not an expense.
Oil has been a more abundant and cheaper resource in the past. Nevertheless, natural gas has now exceeded it as the main domestic heating fuel. If you want to reduce your heating expenses in the long run, gas is the right way to go!
An Oil to Gas Conversion helps to Improve Energy Efficiency
The efficiency of gas vs. oil may also be reflected in the cost equation. On average, producing the same quantity of energy in a gas furnace costs approximately one dollar less than producing an oil furnace. You will probably save hundreds of dollars a year on your heating expenses when you convert to gas heat! You can estimate your savings here.
It is worth noting that these cost reductions may take some time. In the conversion of oil to gas, there are set-up expenses. However, when you take the long-term cost advantage into account, lifetime savings still significantly outweigh the original investment cost.
Cleaner Burning Means More Environmental Friendly
For those in the New Haven and Fairfield County region who wish to make ecologically responsible choices, converting oil to gas heating is essential.
While both oil and natural gas are classified as fossil fuels, gas produces less hazardous by-products. Oil produces sulfur dioxide, carbon monoxide, and nitrogen oxides when burnt. These all result in low air quality and hazardous pollution. In contrast, natural gas only generates carbon monoxide and water vapor (at a lesser rate than oil).
Natural gas is an obvious option if you are worried about the environmental impacts of your heating fuel. For additional information, call the A+ Plumbing and Heating Connecticut staff.
How Does Oil to Gas Conversion Work?
The procedure of converting from an oil furnace to a gas furnace is different for each customer. When you contact A+ Plumbing and Heating Connecticut about a conversion project, we will take you through the many stages to make sure that you know what your property involves.
These consultations are conducted as a free service because we think that our customers should all have the chance to make a fully informed choice regarding their heating systems.
Your conversion procedure will involve:
Assessment of your gas line (i.e., Do you need one to be installed or require a bigger gas heater?)
Assess any existing chimney for adequate carbon monoxide ventilation
Determine the size and type of the oven that suits your house best
Once all the exterior components have been viewed, the A+ Plumbing and Heating Connecticut crew removes, removes, and installs your old unit. From there, you may enjoy cheaper, more ecologically friendly heat.
If you are in and willing to convert oil to gas heat in Kalamazoo or the region around, contact A+ Plumbing and Heating Connecticut.
Our staff has more than 18 years of HVAC expertise. We are qualified mechanical contractors, and for your tranquility, we are insured. We support every project with a one-year warranty on all installations and a 90-day repair warranty.
Interested in an Oil to Gas Conversion? We Serve These Locations
West Haven Orange Milford Woodbridge
And most other locations in Fairfield or New Haven County
The A+ Plumbing and Heating Connecticut team would be pleased to answer any questions and start your oil to gas conversion process. We serve New Haven and Lower Fairfield Counties in CT. Call us today!
Prefer to leave a message? You can also fill out our contact form any time to receive a callback and more information.