A+ Plumbing and Heating is a certified Water Heater Repair Expert in New Haven, and Fairfield County is an essential component of household comfort. With over 14 years of service in Connecticut, you can always rely on us for trustworthy service. We are pleased to provide outstanding repair, maintenance, and repair services for conventional water heaters and water heaters.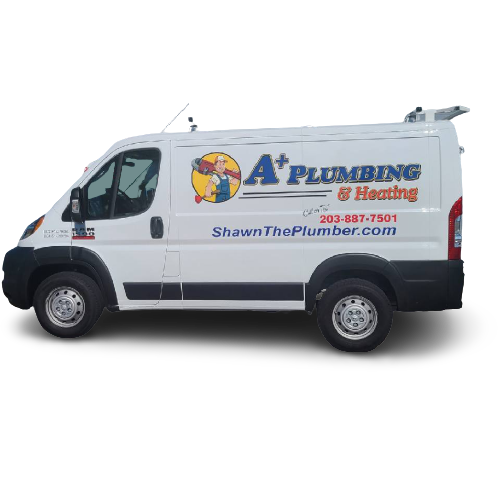 We can assist with all kinds of typical issues with water heating, including:
A water heater that sounds rumbling
Water heater leaks
No warm water
Warm water runs out too quickly.
Water is not hot enough from the water heater.
Water is too hot from the water heater.
Warm water smells like red / sulfur eggs
Hot water is rusty and brown.
Why Should You Choose Us?
We are specialists in water heaters: Although the typical plumber knows the fundamentals of repair and maintenance of hot water heaters, this is by no means his area of specialty. That implies that an issue may be misdiagnosed unintentionally, and unneeded or erroneous service is provided. In contrast, we are hot water experts in New Heaven. Since 2007, hot water has been the heart of our company, and we know water heaters more effectively than the ordinary plumber.
We are trained at the factory: Plumbers may once again grasp the fundamental principles of water heater functioning, but they may barely comprehend the finer aspects of different brands and models. Our tech at A+ Plumbing and Heating has undergone factory training courses from some of the industry's leading water heater manufacturers. This allows us to offer repairs and service according to the manufacturer's requirements instead of simply imagining what might be done.
We are a family-owned business: We care genuinely about our reputation and connections with our customers. You will find us far more flexible, helpful and comfortable than a large, faceless company when it comes to fulfilling your requirements. We also maintain a high level of ethics for our workers, and you can trust them to be polite, respectful, and honest.
We provide 24/7 service: Contact us anytime, day or night at (203) 937-0562 to contact our on-call technician.
Prompt repairs for water heaters
At some time, almost every homeowner has to appeal for repairs to the water heater. Contact A+ Plumbing and Heating for a quick, courteous, and cheap service when the time comes. Our staff arrives promptly at your location with all the necessary equipment to diagnose professionally in a completely equipped car. We are always committed to repairing as well as possible and suggest new equipment only if it really is the most economical choice.
Call us for water heater repair in New Haven or Fairfield County, CT: (203) 937-0562